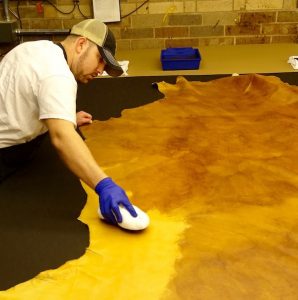 Since the beginning, the whole hide business has been a key component of Leather Miracles. We are known for our commitment to creativity and high quality, and our whole hide line exemplifies this. From leathers designed to showcase the more architectural and structural aspects of contemporary pieces, to those with distinctive, vintage character to enhance more traditional pieces, our selection is unmatched. Our emphasis, however, remains on the value that you and your customers can see and feel.
Drawing upon the diverse choices from our whole hide line and capitalizing on the value offered by our facilities in Asia, we create practical and beautiful cut-and-sew kits for furniture manufacturers. This is always an attractive option for those who are seeking to add the value of out-sourcing to their domestically made product.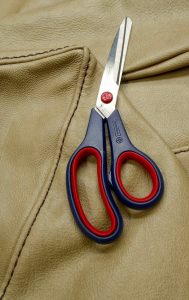 Leather Miracles operates several state-of-the-art furniture manufacturing facilities in Asia. We act as exclusive Original Equipment Manufacturers for major US furniture brands. Maintaining Western quality standards and clear customer communication channels are our highest priorities. Another imperative is the seamless implementation of our customers' requirements at our manufacturing facilities. Each facility has a constant Leather Miracles management presence. We make furniture ranging from traditional to transitional to contemporary, including styles with motion, electronic features, and exposed wood detailing.