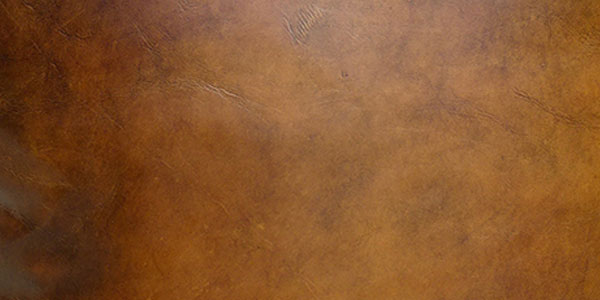 Fashion/inspiration/influences 
Traditional/Transitional/Vintage.
Infused with a proprietary blend of special oils and waxes, Poetic License will add creativity and originality to any furniture style. This chic leather features a dramatic high-contrast two-tone when hand wiped-off on upholstered furniture. Soft and supple, Poetic License will make a strong statement at pressure points of the finished furniture, where the pull-up look will be maximized.
Color palette/special texture
The color palette features traditional colors, ranging from lights to darks. The two tone, created when trained craftsmen wipe-off color, is dramatic and highlights the natural grain pattern.  Soft and smooth, Poetic License features a subtle glow.