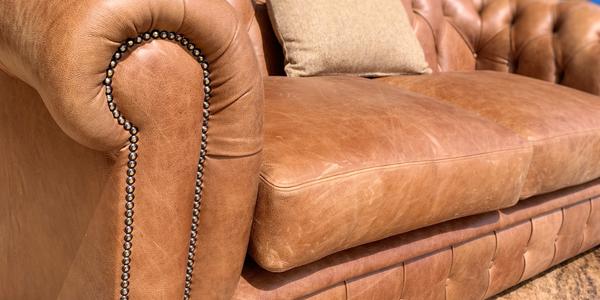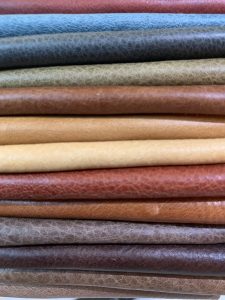 Fast Facts:
Surface grain: Corrected top grain
Special effect: Heavyweight pull-up
Thickness:1.2-1.4
Hide origin: New Zealand
Hide size: 48-50
Hide finishing: Italy
Finish: Semi-aniline
Price Level: $$$
Mid to dark classic colors dominate the palette. Vacuum drying helps boost the intensity of the colors. With a small natural grain and a high sheen, this leather also features a vivid two‐tone effect, created by the oil infusion. Hearty and rustic with a distressed appearance, Venerando will continue to look and feel better with age and use.